Harriet Cole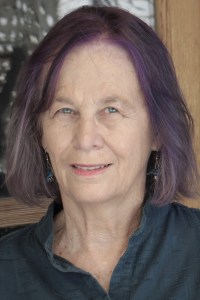 When Harriet Cole was a child in New Mexico, she became convinced that a genuine Norwegian troll lived under the bridge that crosses the Rio Grande near her hometown.
She continued her belief even as an adult earning her living as a small-town newspaper reporter and, later, a traffic-signal repair person.
When she ended up at the South Mountain Community College Storytelling Institute, first as a student and then as an instructor, she discovered the joy of sharing good troll stories with audiences of all ages.
Fifteen Pounds of Muscle and Bounce: And Other Uncomfortable Norse Tales, is her first book. It's her collection of tales for bigger kids, released in 2021. These tales will be especially good for those who, like the smallest Billy Goat Gruff, know how to outwit a troll and for those, like the biggest Billy Goat Gruff, who can outfight one.
Learn more about Harriet at her website.