Nancy Manet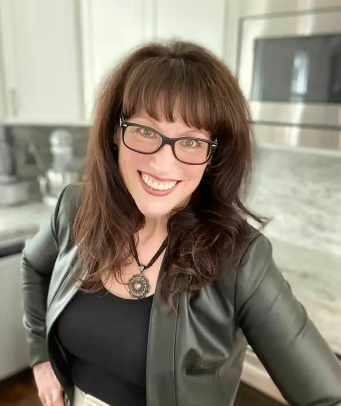 For Nancy Manet, personal growth as a parent did not come quickly.
Raised in a strict, dogmatic community, Nancy did all the right things that "good girls" do. When it came time to raise her kids, especially her daughter, she tried to apply the same ideas, assured that proper girls were supposed to behave and dress in specific ways.
That didn't work so well.
Her daughter wanted to, needed to, grow in her way. With a child not following the "right way" of doing things, Nancy had a choice. She could destroy her relationship with her kid through dogma and rules. Or, instead, she could respond with love and grace for Hannah … and herself.
That journey is now encapsulated in her first book for kids, My Expansion. Using free-form verse, along with the collage art of Michelle Buvala, My Expansion follows a mother bear watching her cub grow and experience the world. As she watches her cub, the mother says,
My views could be rigid, judgmental, unkind.
You were my expansion; new love I would find.
Eventually, mother bear comes to acknowledge,
You blazed a trail that was all your own.
Your world was queer, to you unknown.
Nancy says, "In some ways, this book is for parents but disguised as a children's book. Kids will love the illustrations and the message of love. Maybe parents who struggle with kids who are different from them, in dress, sexuality, and beliefs will learn from my struggles that I've put into these words."