Category:
Commentary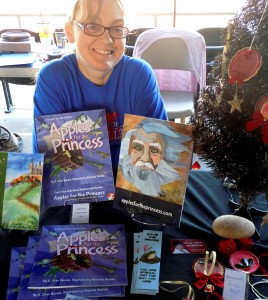 Looking forward to seeing you at the Tucson Festival of Books 2019, March 2 and 3, on the campus of the University of Arizona in Tucson, Arizona. More details are at: www.tucsonfestivalofbooks.org.
We're celebrating! Yep, we have a special online-store discount code, too. Valid until March 5. The code is at the end of this article.
We have three authors and illustrators at this event, show-special pricing on all the books. We'll have some freebie book swag like buttons, bookmarks, and posters until we run out. Our staff will be signing it all if you wish.
We want to see you at TFOB. Hashtag it: #tfob #tucsonfestivalofbooks #smalltoothdog. Follow our Instagram at smalltoothdog and Twitter at @smalltoothdog .
There is a lot of info on this page. Scroll down!
Who's going and where they'll be?
Here's a quick look at the schedule of our authors and illustrators.

You can catch:
Saturday

Marc Severson, author of "Don't Throw Me in the Cholla Patch," telling stories at the Children's Entertainment and Storytelling Stage from 3:00pm to 3:40pm. Marc has a long history of great storytelling in Tucson and we're glad you'll get to experience him this way. We'll be giving away posters and bookmarks (until we run out) afterward and we'll have the Woodrat book available for sale.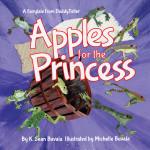 Sunday Morning
Sean Buvala (and Michelle Buvala) will be signing copies of their book. "Apples for the Princess" at 10:00am-12:00pm at the Indie Author Pavillion- Children's Books. Book swag for free (while supplies last) and the book on sale for a show price. Come and talk "publishing shop" with us, too, if you'd like.
too,

Sunday Afternoon
From 2:30pm-4:30PM, Michelle Buvala (and Sean Buvala) will be signing copies of her hot-off-the-press book, "The Fox and the Crow: Art and Stories Inspired by Aesop" in the same Indie Pavillion- Children's Books. The same deal on free swag and for-sale books as above. However, we have very few of the "Fox and the Crow" books at the moment. If you want one in Tucson, feel free to drop us a line to pre-purchase one and have us hold it for you at the TFOB. -AND- Marc Severson will ALSO be signing his book (listed above) at the same time in the same tent. It's a Small-Tooth-Dog-apalooza.
From TFOB:
The Tucson Festival of Books will be held on Saturday, March 2 and Sunday, March 3, 2019, on the beautiful University of Arizona campus in Tucson, Arizona. The Festival enters its eleventh year as one of the premier literary events in the country. All proceeds from the Festival are donated to local non-profit organizations that support improved literacy in Southern Arizona. More than $1,850,000 has been donated since the Festival began in 2009.
Let's party! Save in our online store!
Use the code TFOB2019 to save 10% on every product in our store. That is ON TOP of our "spend $20 or more and get 10%." Valid online only. Expires on March 5, 2019.