It's Children's Book Week! 📚 Coloring Page Alert! Freebies below for home and classroom activities.↓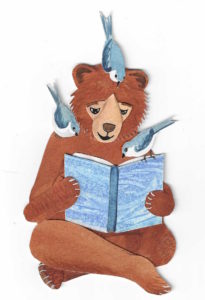 Reading books with your kids can be a great way to spend quality time together and to help your kids develop important skills:
• Improved language and communication
• Improved problem-solving
• Enhanced focus and concentration
• Increased memory and creativity
Plus, it's just plain fun! 😃
Oh, the free coloring page? Here it is!
Free bookmarks to print & color?  Go right here!
We love the hashtag #ReadBooksSparkChange. What better way to kick that off than when of our bears from "My Expansion" by @nanmanet? This book is about sparking change in the relationship between Big Bear and the cub. From learning and growing as a bear family in the book to finding more expansion by reading great books, we think this art by illustrator @themesquitetreestudio is perfect.
Need even more free pages for classroom activities?  Go here for the full list.