My Expansion
(You Are) My Expansion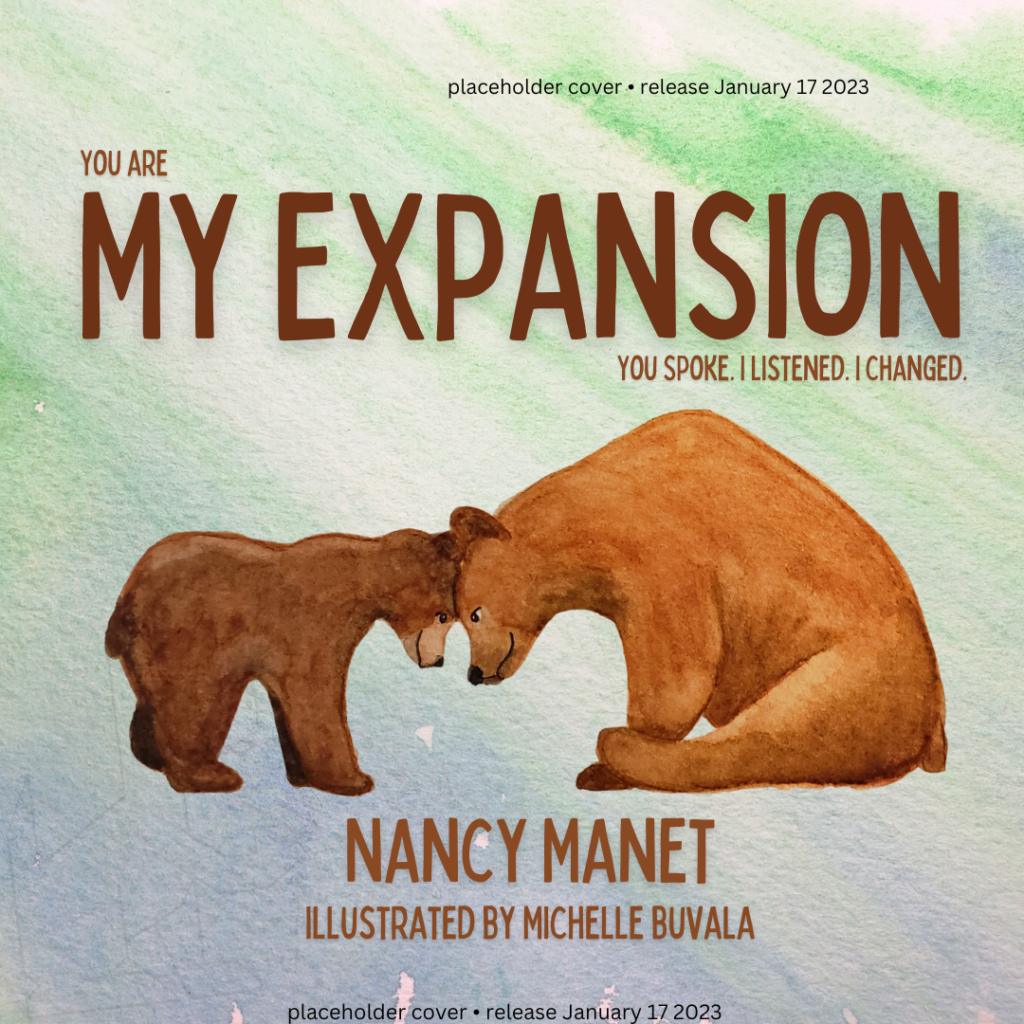 "You spoke. I listened. I changed."
A poetic "love song" from parent to child. The parent tells of how she let go of years of dogmatic, rigid thoughts and opinions to fully and unconditionally love their LGBTQ child. Gently illustrated with approachable watercolor art. The scheduled release date, subject to change, is January 17, 2023.
Written by Nancy Manet
Illustrated by Michelle Buvala
32 page. 8.5 x 8.5 inches.
ISBN: 978-1-947408-37-1 (Paperback)
ISBN: 978-1-947408-38-8 (Hardback)