My Expansion
(You Are) My Expansion
"You spoke. I listened. I changed."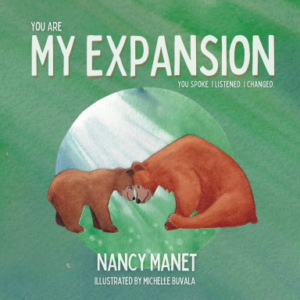 Big Bear thinks they know how things are supposed to be for their cub:
Don't run too fast.

Don't get your feet wet.

Do what the "good" bears are doing.

Never stray from the traditional path.                                                                       
However, Big Bear's got a cub on their paws that just wants to go their own way: 
Free to explore.

Free to try new things. 

Free to love and be joyful.

Free to take a different path. 
Big Bear discovers it's hard to love unconditionally when you weren't raised that way. Parenting is a challenge when you're glued to the past. 
But Big Bear has a choice: keep stuck in the old thinking they were taught, or see the world brand new through the eyes and actions of their cub.
You are creative and smart.
Your dreams are wild.
You refuse to be
a stay-in-place child!  
There is a choice for Big Bear: reject their cub or learn that loving this unique little bear is a chance to experience the wonderful world in a fresh new way. 
Will Big Bear change for the better?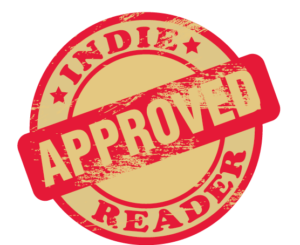 "Nancy Manet's book MY EXPANSION, beautifully illustrated by Michelle Buvala, is an original, creative, and compassionate story to encourage and offer guidance to a child who may be different from other children . . . While MY EXPANSION is clearly a children's book, the messages it conveys are as much directed at parents as they are at children. " ~IndieReader
My Expansion
features:
Free-flowing free-verse text.

Beautiful, hand-cut watercolor illustrations.

Intriguing art to spark conversation.

An earthy, calming color scheme.
Come experience this love song from parent to child. This is a book for children; some parents may find the message speaks to them, too. 
Join the mailing list for updates on the release and more. See below.
Written by Nancy Manet. Inspired and adapted from her song "My Expansion." 
Illustrated by Michelle Buvala
32 pages. 8.5 x 8.5 inches.
ISBN: 978-1-947408-37-1 (Paperback)
ISBN: 978-1-947408-38-8 (Hardback)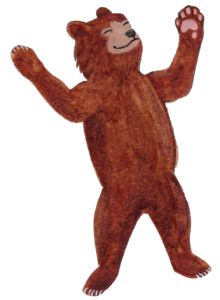 Available at:
A Local Independent Bookstore.
Bookshop.org, which supports local bookstores.
Other Online
*****************
JUVENILE FICTION / Animals / Bears
JUVENILE FICTION / Diversity & Multicultural
JUVENILE FICTION / Family / General
JUVENILE FICTION / Family / Parents
Important Keywords:
books for parents of LGBTQ kids
letting go parenting
book about bears
LGBTQ books for kids 5-8
parent-child connection
neurodivergent children