Fairytales Teach…Part Three
Are fairytales any good any more for modern audiences, for kids, for schools, for life? The fairytale has taken somewhat of a beating of late. Thought to be too "this" or "that," it's easy to miss the teachable moments in the middle of trying to seek balance in these older stories…or the new ones being made. Here are a few of our thoughts. This is the third posting in the series. You can see the first post at this link now. The second post is at this link here. The illustrations in this collection are from our "Apples for the Princess" kid's book. Please feel free to Pin or Book or Tweet or link to us on social media. More thoughts after the pictures…
7. Fairytales teach that you might find the answers in surprising places and people.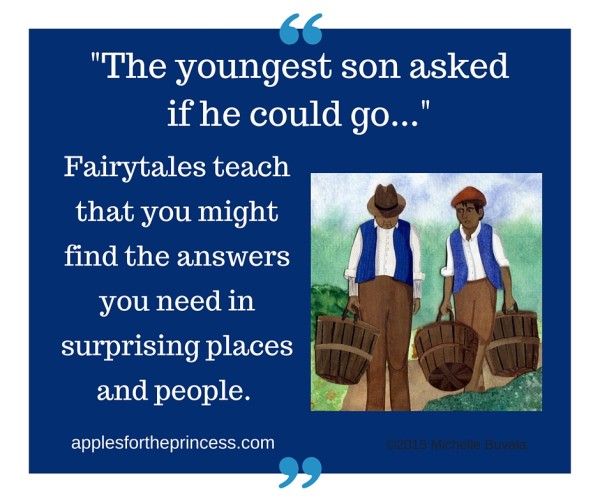 8. Fairytales teach that you really can't control everything.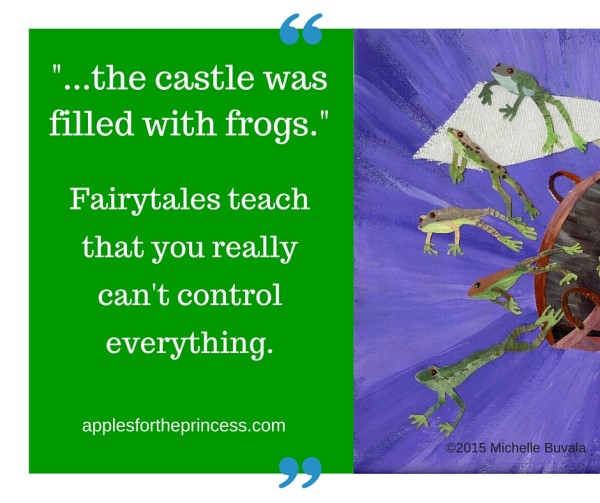 9. Fairytales teach that a simple solution might be all you need.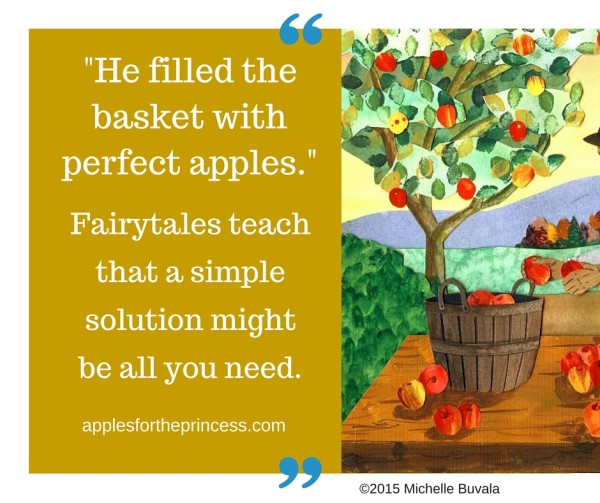 It's important, we think, that we understand that nothing children (especially) encounter is done in a vacuum of experience. As parents, we need to actively engage in all media from ancient tales to modern phone screens. What is your child seeing? All media can be used to teach, even the moments that you think the child "isn't ready for." Engage. Look at your kids. Tell them fairytales…or read them. 🙂 .
If you found this series of posts to be helpful, we hope you'll consider picking up an affordable copy of Michelle's book in paperback or Kindle. Thank you.