Vendor Show Cooperative Advertising
Hey, authors! New 2023 Co-Ops are open!  Vendor-Show Cooperative Advertising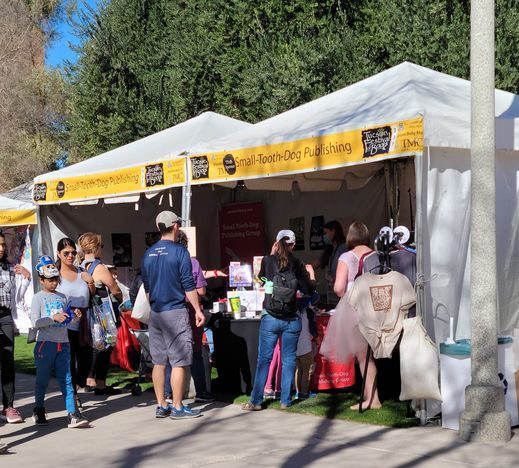 Do you have a book (kidlit or nonfiction) not published by us that you'd like to see promoted at a festival or convention?
Working a vendor show at a festival, convention, or a "con" can be tiring, challenging, and expensive, especially when you have just one or two books. However, we're experienced at these shows and have the necessary personnel and supplies. Why not let us do the work for your book for a fraction of what it would cost for you to do it yourself?
We invite you to consider placing your high-quality book(s) at some of our upcoming shows. There is value in saying, "My books appeared at 'XYZ Big Fest!" We'll be sure to capture digital pictures that show your book in a great light. You can then use these as you wish.
Learn more right now at this link.